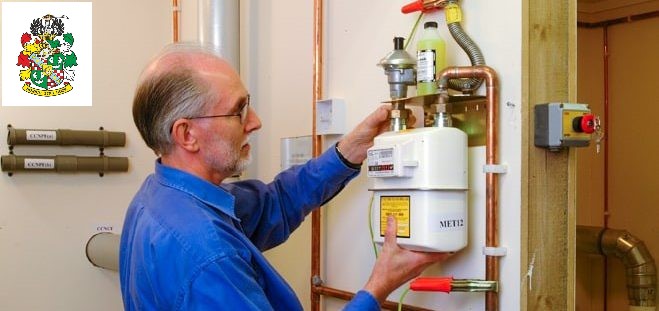 29 Jan

GAS SERVICE TECHNICIAN

ABOUT JOB:

The common objectives of education for all craft professions is to achieve independent performance of duties and work tasks significant for the vocation with minimum familiarization time. Programs, conditions and program implementation are also directed towards the adoption and development of cultural needs, the understanding of contemporary value values ​​and the need to preserve health and healthy human environment. Further education is possible in master and technical schools.

WHY CHOOSE US?
Program tailored and focused on concrete and applicable practical knowledge

Work in small groups

Individual approach to each student
Possibility of employment after graduation
Possibility to follow the lecture online (Skype, Zoom)
Possibility to follow classes in Croatian and English
Favorable price of the program and the possibility of payment in installments
Possibility of accommodation  

Classes are conducted in an accessible way, with simplified explanations of terminology and processes

This education aims to transfer the required knowledge, competence and skills to the program participants

The program was approved by the Ministry of Science and Education of the Republic of Croatia, which was developed according to the recommendations of the Executive Agency for Education, Audiovisual and Culture Executive Agency (EACEA) at the European Union

Upon completion of the program, participants are issued certificates of completion 

On successful completion of the program & oral examination, candidates will be able to work worldwide as a Gas Service Technician
COMPETENCIES ACQUIRED BY PARTICIPANTS AT THE END OF THE PROGRAM:
Recognize the importance of work organization and rational use of energy

Read and use technical drawing and other technical-technological documentation

Select and apply materials and tools

Use and maintain tools, accessories and devices

State the rules on safety at work, protection of health and a healthy human environment.

Describe the organization of work in the workshop (workplace)

Prepare the elements for the installation and the units for mounting

Perform cutting and bending of pipes, threading of pipes, sealing of joints in different conditions, disassembly and repair of gas appliances, radiators, pressure regulators, repair of measuring devices.

Perform preparatory works on the facility for gas installations (marking of routes for laying pipes, installation outside the building to the main line, installation in the building and gas appliances, execution of all plumbing and dischargeinstallations on the facility in rooms of different purposes (kitchen, bathroom, toilet etc.)

Install, connect, regulate and check the correct operation of the hydrophore.

Perform testing and control of gas installations for leaks and control of devices during operation.

Show works on maintenance and cleaning of gas installations.
PACKAGE:
20 Academic Study Units

Accommodation (Optional)

Daily breakfast & lunch

Airport Transfers

Transfers to and from the accommodation & institute

Rent a van

Gym
WHO IS THE PROGRAM FOR?
Students who want to improve their knowledge gained in previous work experience, including beginners without any experience working in this job

Anyone who wants to finish high school for a gas service technician and obtain a master's certificate and open their own business
PROGRAM DURATION:
12 months (consultative classes)
Education is organized by multimedia and correspondence-consultative teaching.
Work-based education with the recognition of previously acquired certificates.
The price is formed on the basis of established differential exams of previously completed high school classes.