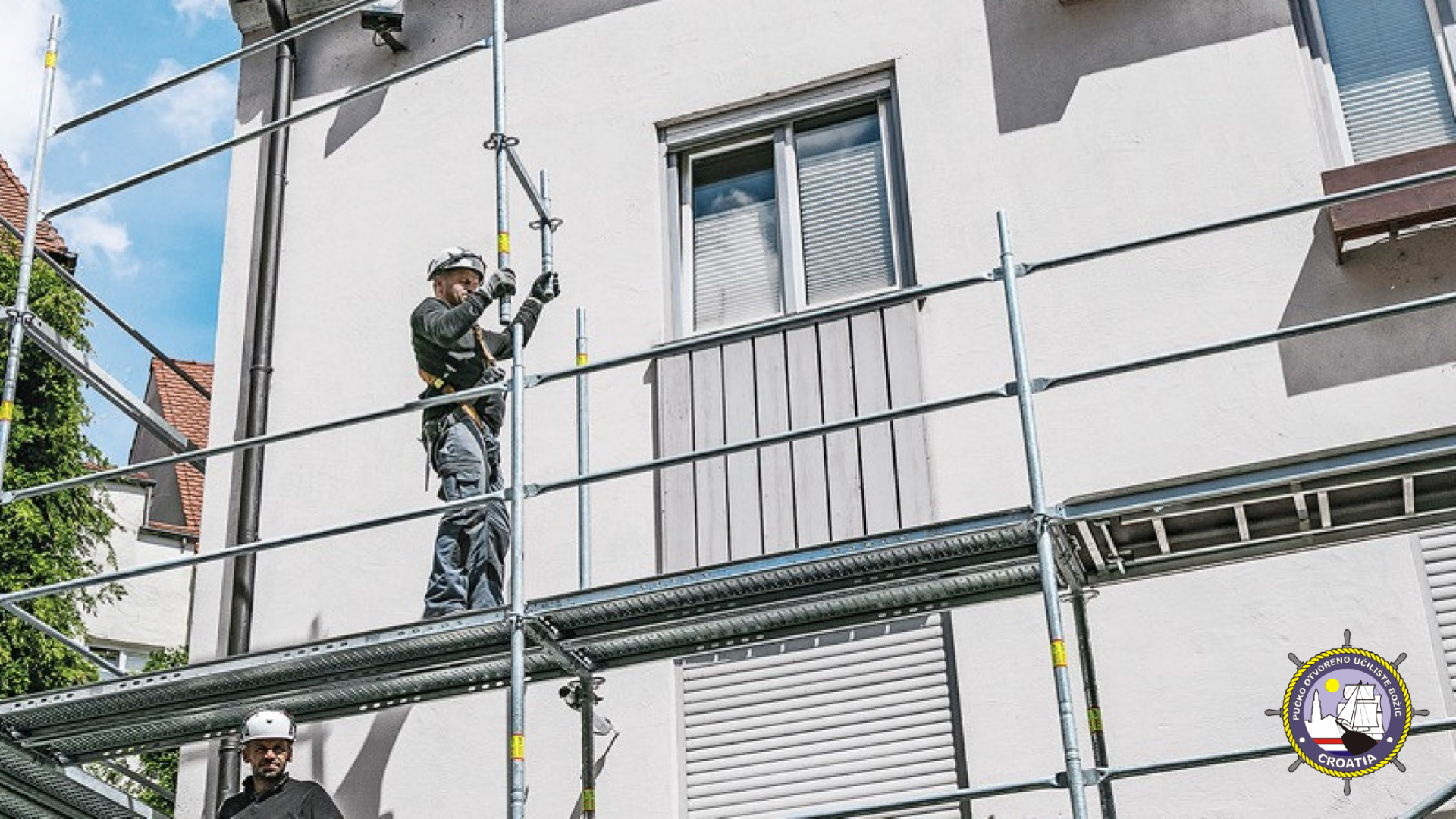 30 Nov

SCAFFOLDING RIGGER

PROGRAM OBJECTIVES:

Attendants' needs to formalize the skills and knowledge for which they have previous practical experience; the introduction of new technologies in the construction and mounting of modular scaffolding in construction.

The program has been approved by the Ministry of Science and Education of the Republic of Croatia, which has been prepared according to the recommendations of the European Union's Education, Audiovisual and Culture Executive Agency(EACEA).
Teaching is conducted on a consultative basis.
Training while working.
Practical classes in construction companies.