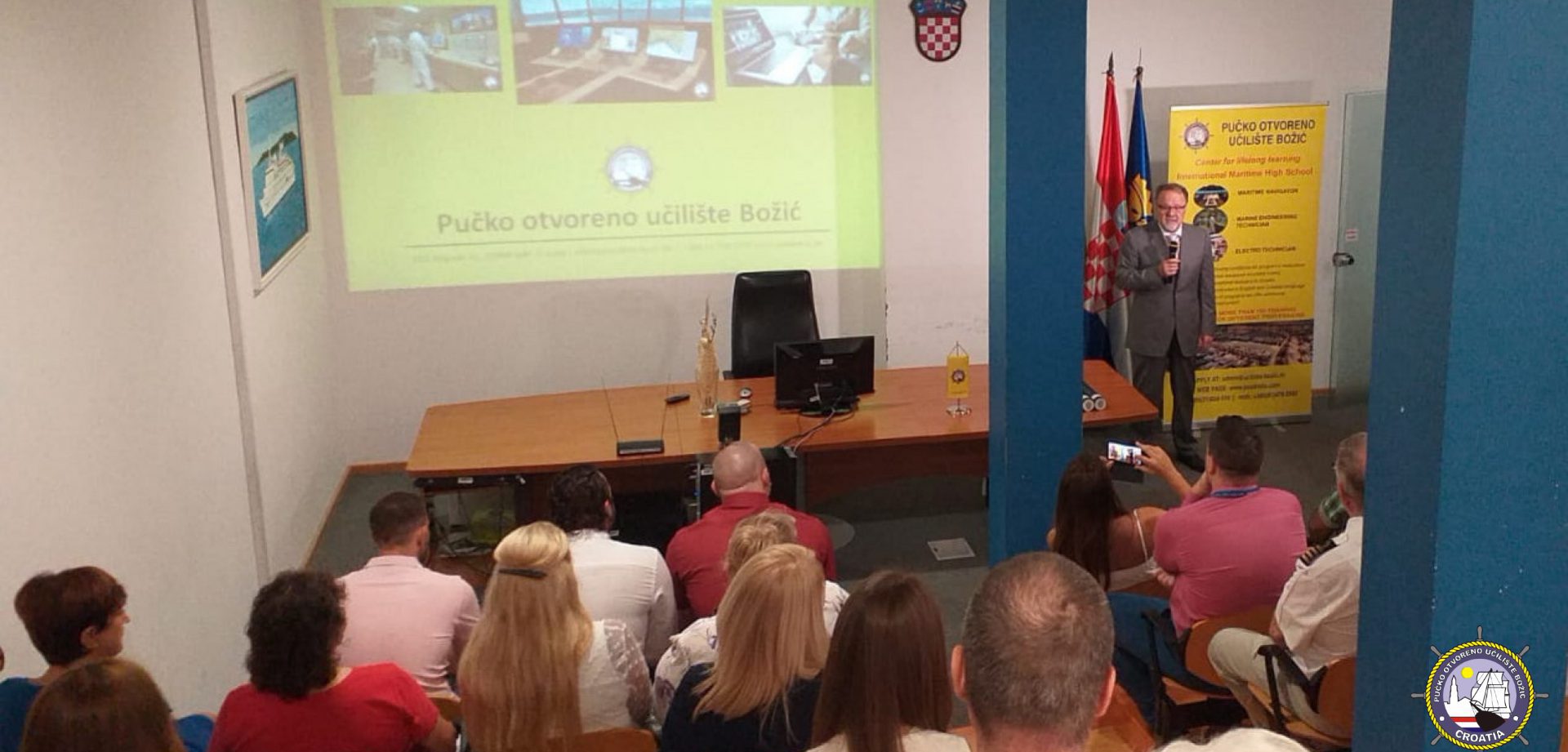 16 Jul

Letter from the D.SC. Ratko Božić, M.E. Head of SSM GROUP

In September, at SSM, we start recruiting around 300 candidates for Carnival Maritime for the purpose of employment in the passenger ship industry of officer and hotel staff. Carnival Maritime provides maritime services and operates to the highest technical standards for Costa and Aida Cruise Group. Recruiting will last from September 17 to September 19 for the officer staff and from October 22 to 23 for the hotel staff. It is our desire to collect, by that time, CVs of young educated people who are willing to work in the passenger ship industry. For recruitment purposes, we have opened special e-mails where ones who are interested can apply and submit their CVs:  [email protected]

We at SSM are recognized in this area as the leading agency for signing on the seafarers on board passenger ships with a 25- year tradition under the leadership of our manager D.Sc. Ratko Bozic.We are extremely glad that the employers who own large passenger ships wish to recruit hotel staff here, as until now it was not a practice to hire hotel staff from Croatia, but mainly from the Philippines, and the staff that signed on from Europe as management staff were exclusively Italians in the hotel section. This is a real chance for us to assert ourselves in the passenger ship industry with over 50,000 employees in the group. So far, we have signed on officers and have very good feedback, says D.Sc. Ratko Bozic.

These are the newest vessels with high standards of living. Contracts are short with defined signing on and off terms and with paid seniority and retirement and health insurance benefits.It is important to note that all applicants must be able to communicate in English, and knowledge of another Western language is always a plus.The program of signing on and off is made for the period of several years, which means that you will know exactly when your next tour is. This is our chance, as well as that of the whole Crosma Association (Croatian Ship Manning Association) to try to recruit as many people from Croatia as possible, especially the quality staff available in Croatia, because by recruiting more Croatian citizens we will improve the demographic picture and so stop the trend of emigration of young people and entire families to Germany, Ireland, Norway and other countries.Whoever signs on a ship that person returns home after a job (contract) is done.

Statistically speaking, out of 10 young people who go to work abroad, so far, only 1 returns, and 9 of them take their families with them as well. The statistics are devastating, aren't they?- said Mr. Bozic.

So do not leave Croatia, sign on a ship, finish out your contract and return home!

More information Dalmacija Danas: www.dalmacijadanas.hr/prilika-za-mlade-ne-napustajte-hrvatsku-ukrcajte-se-na-putnicki-brod-i-vratite-se-svojoj-obitelji?fbclid=IwAR0wPnfcs_QCwdjCsZ3Jo45bt1jiy-EN-zGlPvdCgiY24JG-Tf9F1_-Y1EQ © dalmacijadanas.hr

Split, 02.09.2019.